Ecommerce
Online Shopping
ecommerce marketing
Nowadays, the convenience of online shopping means that every retail business needs a strong ecommerce strategy if it wants to continue to grow.
At NetLZ Consulting our professional staff knows how to build brand awareness and drive sales for your ecommerce business. Our mission is to develop your online retail presence to maximize your return on investment.
With a carefully crafted online marketing plan, we help you create customer-focused marketing solutions that are tailored to your digital marketing needs and requirements. Through our omnichannel approach, we achieve measurable results from SEO, PPC, and social media platforms.
Ecommerce Web Design
Every online presence begins with a strong design concept. For this reason, NetLZ Consulting starts by designing an ecommerce platform that will showcase your products and their benefits. During the development process, we partner with you to plan your content to engage your target audience effectively.
By incorporating key elements of ecommerce design such as clear navigation and optimized product landing pages, we make it easy for your customers to access the products they need.  Because we tailor our solutions to each client and their needs, we support Shopify, WooCommerce, Magento, SquareSpace, Amazon storefront, and other new and legacy ecommerce platforms. We create ecommerce websites that not only look good, but they deliver customer experiences that turn leads into conversions. We also create and build eStores on Amazon and other  popular ecommerce platforms.
ecommerce SEO Services
At NetLZ we know that designing your website for ecommerce is only the beginning. Our multi-faceted approach includes search engine optimization (SEO) campaigns that generate sales and raise the profile of your brand. To accomplish this goal, we do extensive keyword research to find the words your customers use to search for your products or services.
As a result, we use a mix of both generic and branded keywords to create relevant content that raises your Google search rankings. In addition to optimizing your product and category pages, we also create informative blogs to increase your site's relevancy and authority. And last but not least, we set up optimization tools to keep track of your rankings and your conversions.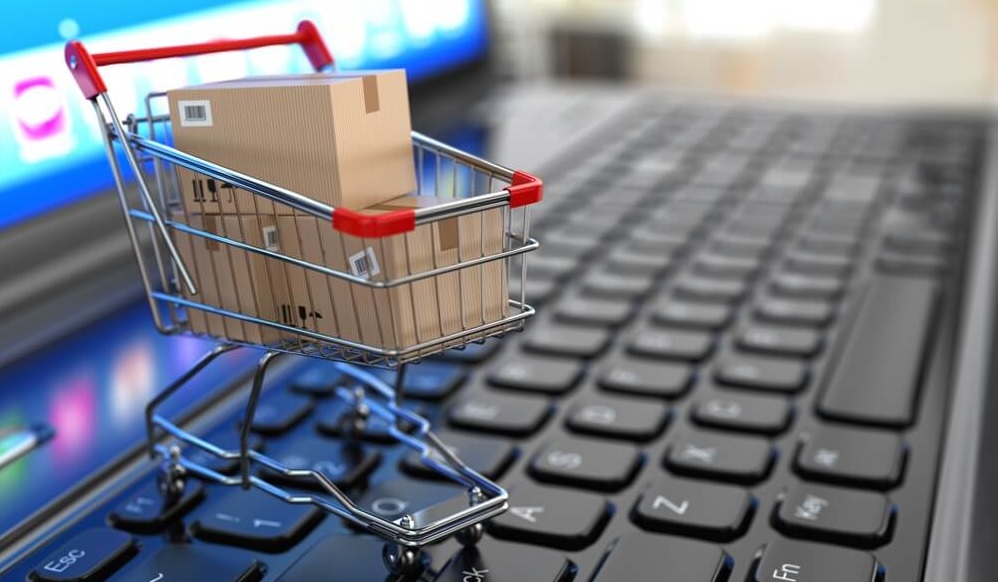 Ecommerce PPC Management
Since pay-per-click, or PPC, is one of the most effective ways to drive traffic to ecommerce businesses, having a digital marketing agency that understands how to manage your PPC ad budget and your campaigns is critical to growing your online business. Because PPC is an invaluable marketing channel for both startups and large companies, we help you develop your ecommerce business to reap the immediate benefits of a well-crafted paid search strategy.
At NetLZ we use a combination of industry best practices and analytics to reach consumers actively searching for your products. We devise PPC ad campaigns that tell the story of your brand and emphasize the value of your products. We help you run effective online ads while getting the best possible return on your investment.
Social Media and Ecommerce
While social media has become a means to connect people all around the world, it is also a very powerful tool for ecommerce. Not only can it help ecommerce businesses create buzz about new products or special deals, but social media marketing also offers online merchants the chance to engage with customers and create a sense of community.
Similar to SEO and PPC, your social marketing needs a defined strategy. At NetLZ, we choose the right platforms to raise brand awareness and bring traffic to your particular business. After researching your ideal customer, we concentrate on the networks that your target audience uses instead of the most popular ones. In addition to acquiring leads and boosting sales, we also use social media to form partnerships and build loyalty.
Our experienced team can help you devise a complete social media presence that includes everything from promoting new products to direct sales through some networks to the back-end tools that allow customers to share products and recent purchases. Since almost three-quarters of adults with internet access use social media, nearly every ecommerce business can add to their bottom line by using platforms like Facebook, Instagram, and Twitter. And NetLZ has the knowledge and the background to use these platforms to your advantage.
Why ecommerce businesses need Digital Marketing?
Ecommerce businesses need digital marketing to reach and engage with potential customers online. With the growing number of online shoppers, it's important for ecommerce businesses to have a strong online presence and utilize digital marketing strategies to stay competitive.
Digital marketing is a crucial tool for ecommerce businesses to successfully reach their target audience. By employing strategies like search engine optimization (SEO), social media marketing, and online advertising, businesses can optimize their website's visibility in search results, engage with potential customers, enhance brand recognition, and connect with consumers actively seeking products in their target market. With a well-executed digital marketing strategy, ecommerce businesses can expand their reach, increase online visibility, and drive conversions, ultimately achieving sustainable growth and success in the competitive digital landscape.
Digital marketing can also aid e-commerce companies in developing relationships with their clients and gaining their trust. Ecommerce companies may interact with customers directly, provide updates and specials, and get feedback using email marketing and social media. The ecommerce company and the consumer can develop a relationship with the help of this kind of communication.
Ultimately, digital marketing provides ecommerce businesses with a cost-effective way to increase visibility, attract new customers, and drive sales. By leveraging various digital marketing tactics, ecommerce businesses can stand out in a crowded online marketplace and achieve their marketing goals.