Online Marketing
for NJ Businesses
Digital Marketing New Jersey
As one of the top digital marketing companies in northern New Jersey, NetLZ Consulting covers a wide range of services that includes web and graphic design, SEO, paid advertising, social media marketing, web development, voice search optimization, and reputation management.
Our full-service web design and digital marketing agency delivers customized solutions to clients to increase their brand visibility and grow revenue. Whether you want to improve your search engine rankings or you want to expand your web presence, our dedicated team of experts can provide all of the online marketing services you need.
In addition to developing your website from the ground up, NetLZ Consulting employs a multi-channel approach that builds relationships with your customers. Whether your customers interact with your website, emails, social media, or your blog, we provide a seamless user experience throughout the customer journey. Our digital marketing strategies are geared toward helping your business attract more leads and improving your conversion rate.
Support for Multiple Platforms
One of our strengths as a web design company lies in the support we offer for various digital marketing and ecommerce platforms such as WordPress, Shopify, Squarespace, Magento, WooCommerce, and other proprietary platforms. We help you develop the ultimate customer experience whether you want to reach your target audience through SEO or paid advertising or you want to scale your business with an effective ecommerce platform. By focusing on the bottom line, our web design services help you maximize your return on investment while attracting new customers and building brand loyalty.
Web Development and Digital Marketing Across Different Industries
At NetLZ Consulting, we have a wealth of experience designing and developing websites across a wide variety of industries including technology, education, law, medicine, B2C, B2B, real estate, general contracting, property management, event photography, services, and ecommerce. We help our clients optimize their websites to increase traffic and bolster your brand's reputation. In addition, we help enterprises, corporates, small and medium size businesses, as well as mom & pup shops improve their local and global search results, so customers can get information about them quickly and easily.
We partner with you to determine your company's needs, so we can implement a growth strategy for both the short and long term.  We remain actively involved in every stage of your online marketing efforts to ensure you reach your business goals.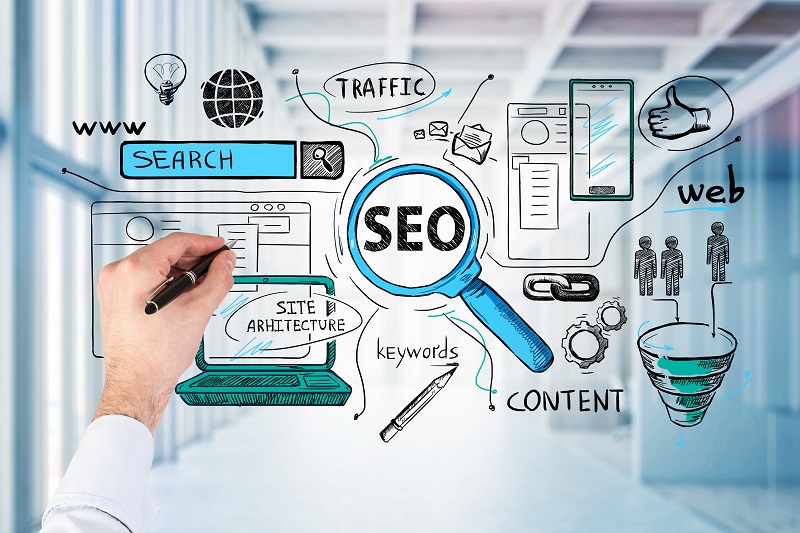 How Can Digital Marketing by NetLZ Help Your Small Business?
Digital marketing can be a powerful tool for small businesses in NJ, as it offers a cost-effective way to reach and engage with potential customers. Here are some ways digital marketing by NetLZ can help small businesses in NJ and all around the nation:
Increased online visibility: With digital marketing strategies such as SEO and PPC advertising, small businesses can increase their visibility in online search results and social media platforms. This can help drive traffic to their website and increase brand awareness.
Targeted advertising: Digital marketing allows small businesses to target their advertising efforts to specific demographics, locations, and interests. This can help businesses reach the right audience and maximize the impact of their advertising budget.
Increased customer engagement: Digital marketing can also help small businesses engage with customers on a more personal level through email marketing, social media, and other channels. This can help build relationships and encourage customer loyalty.
Access to data and analytics: Digital marketing provides small businesses with access to valuable data and analytics that can be used to optimize marketing efforts and improve business performance.
Overall, our digital marketing program offers a range of benefits to small businesses in NJ, helping them to increase online visibility, reach the right audience, engage with customers, and drive sales. By leveraging these digital marketing strategies effectively, small businesses can achieve greater success in today's competitive marketplace.
Service Area
Based in East Hanover, NJ, NetLZ Consulting serves clients in the New Jersey and greater New York City areas. Some of the local businesses we serve are located in 
Livingston
,
West Orange
,
East Hanover
,
Morristown
,
Florham Park
, Madison,
Millburn
, Short Hills, Roseland, Chatham, Bloomfield, Maplewood, Springfield, and Montclair. We also serve clients across the United States and internationally.