Search engine optimization is the process of optimizing your website to increase traffic from the search engine results pages. In other words, SEO involves making changes to your site design and your content to appear higher in search engine results.
Because your website needs traffic to attract customers, your search engine ranking is critical to the success of your business. Since search engines such as Google, Bing, and Yahoo have cornered the market for organic search, we apply a combination of the following techniques in order to optimize your ranking for those search engines.
On-Page & Off-Page SEO
On-page SEO consists of changing elements on your website such as keywords, headings, URLs, and meta tags to boost your search ranking.  We use those elements to reach your target audience and to help that audience find you.
Off-page SEO refers to everything that occurs outside of your website that influences your ranking such as back links, blogs, content and social media marketing.  These elements are valuable because they contribute to the overall authority of your site.
Keyword Research
While so much is written about the importance of keywords to SEO, businesses often neglect to take full advantage of this information.  Our aim is to go beyond simply finding the words and phrases people use to search for your business.  Instead, we look at how people use search to see if tastes or terminology may have changed.  Armed with this information, we choose relevant blog topics and craft appropriate responses to customer requests.  We research keywords not just to know what to rank for on search engines, but also to develop more targeted content for your site.
Link Building
Link building is another important aspect of SEO that is crucial to any strategy.  We use our expertise to navigate  the process of getting and maintaining valuable external links to your site. With proven techniques and tools, we increase the number of quality back links to your site.
Local and "near Me" Search
While Google maintains that more than half of global search queries originate from mobile devices, they also claim that nearly half of all searches are local.  If your company wants to capture local business, we will tailor a local SEO strategy to those customers. Getting found in local search can make a huge difference to a brick-and-mortar business's bottom line.  Whether you need a map, list of locations, or a call button, we will make sure your business ranks high for local search as well as organic search.
In addition to some of the above-mentioned techniques, NetLZ goes beyond optimizing site content to make sure the code behind it is optimized as well.  We leave no stone unturned as we develop an SEO strategy that will not only jumpstart your digital marketing business but will continue to pay dividends in the years to come.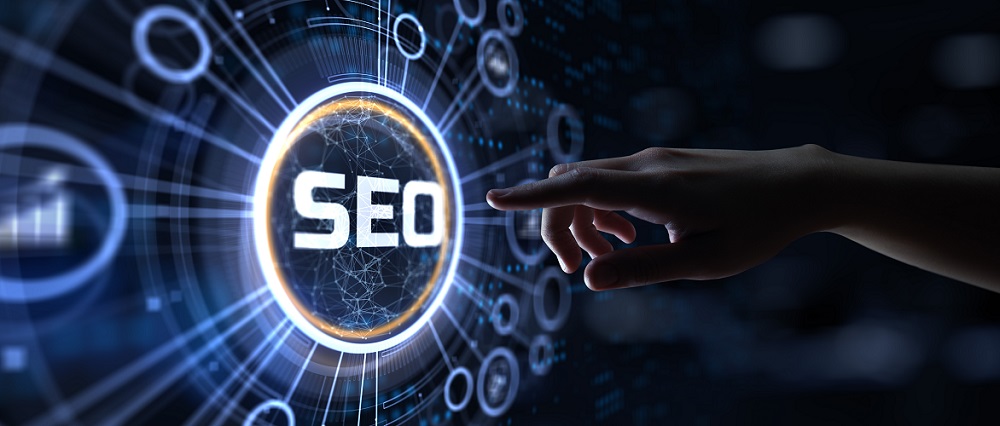 Benefits of SEO for Small Businesses
Search engine optimization (SEO) is a crucial digital marketing strategy for small businesses. With the ever-increasing competition in the online space, it's becoming increasingly difficult for businesses to stand out from the crowd. SEO helps businesses improve their website's ranking on search engines like Google by optimizing their content, structure, and backlinks. By improving a website's visibility on search engine results pages (SERPs), SEO can attract more potential customers to the website.
One of the key benefits of SEO for small businesses is its cost-effectiveness. Unlike paid advertising, which requires ongoing investment to maintain visibility, SEO can generate traffic and leads over time, even with minimal investment. SEO efforts can continue to drive traffic and leads to a website for months or even years after the initial optimization efforts, providing long-term benefits and a solid return on investment for small businesses.
Another significant benefit of SEO is its ability to attract highly targeted traffic to a website. By targeting specific keywords and phrases related to their products or services, small businesses can attract visitors who are more likely to convert into paying customers. Additionally, a website that appears at the top of SERPs is perceived as more credible and trustworthy by users. This can help small businesses build their reputation and establish themselves as industry leaders in their niche, leading to increased customer loyalty and retention. Overall, SEO can be a highly effective digital marketing strategy for small businesses, providing increased visibility, highly targeted traffic, and long-term benefits.
Markets We Serve
NetLZ Consulting's digital marketing services small and large businesses and cover a wide range of markets.  The following are a few of the industries we serve: legal and law firms, education and test prep tutoring, medical, health and wellness, hospitality, personal and business consulting, residential and commercial contractors, painting, plumbing, landscaping, electricians, swimming pool builders, real estate, property management, home and office services, B2B, IT and tech support, wedding and event photography, event venues, restaurants, fashion, and many more. 
Area We Service
From our office in East Hanover NJ, we offer
digital marketing services
 to local NJ clients, clients from the greater NYC, the Tri-State regions, and nationwide clients. We also serve international clients.