Online Marketing
for Law Firms
Digital Marketing
Nearly everyone these days uses a search engine when looking for legal advice. Since nearly three quarters of potential clients visit a firm's website when they are ready to take action, even the most trusted law firms need to have a strong online presence.
At NetLZ, we recognize how important a solid web strategy is to your law firm's marketing efforts. As a result, we tailor our business to help law firms design, optimize, and market their services.
Our legal marketing services include everything from web design and development to organic SEO, content marketing and paid search marketing.
Web Design
Since the legal profession has specific requirements for online promotion, we
design your site
with these in mind. We start by looking at your practice areas and your specialties within those areas to design a site that not only appeals to you but, more importantly, to your potential clients. Furthermore, we optimize your site for all devices. As a result, it will be functional and responsive regardless of whether your clients search on mobile or desktop.
SEO and Local Search
Since
search engine optimization
is still the best way to build brand awareness, we develop a long-term plan that will enable your firm to continue to expand its digital footprint over time. Through
organic search
, not only can clients find you, but they can also find out about the specific expertise your law firm offers. At NetLZ, we optimize your site for the appropriate legal terms. We also adjust our keyword strategy to where your users are in the customer journey, so that your firm will be found by the right client at the right time. Since nearly half of all Google searches are local nowadays, we also use
location-targeted marketing
to make sure that people in your vicinity will find you when they type or ask Alexa to find law firms "near me."
Paid Ads
We also realize how powerful paid ads can be for a law firm's overall marketing efforts. Consequently, we maximize your ROI by conducting
pay-per-click campaigns
that generate consistent demand for your legal services. Our
PPC
strategy ensures that your customers will find you when they need someone with your legal expertise.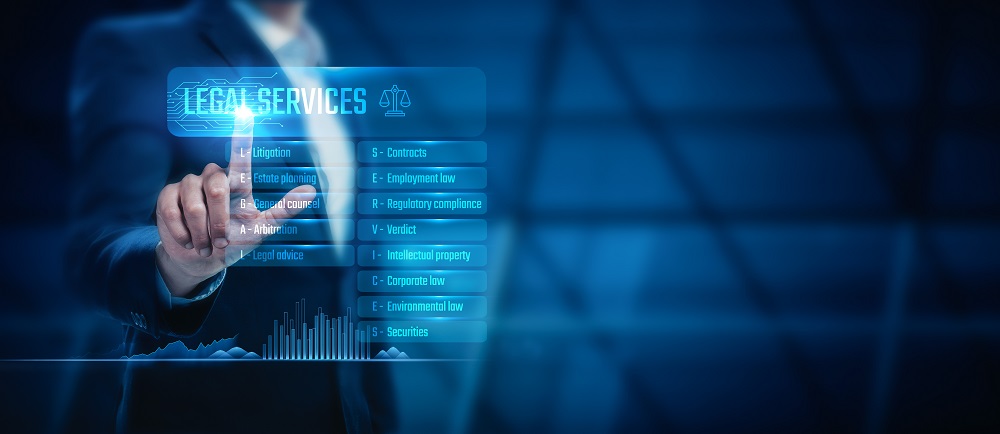 Content and Social Media Marketing
In addition to our SEO and PPC efforts, we employ content marketing to establish your firm as a leading authority. Through blog posts and long-form articles, we build and reinforce your firm's reputation.
NetLZ Consulting supports the legal profession with the latest rules regarding legal advertising within New Jersey and adjoining states. We know how important it is for lawyers to adhere to their state bar's rules of ethics and professional conduct and to avoid any language that might constitute an ethics rules violation. For this reason, all of our legal content follows the current guidelines with respect to website advertising and marketing for law firms and lawyers.
Popular social platforms like LinkedIn and Facebook are also helpful for professional networking and raising brand awareness. NetLZ will make sure that your Facebook and your LinkedIn pages make a great first impression upon other legal professionals and clients.
Our ability to design, develop, and market specifically to the needs of your law firm and its practice areas makes NetLZ the ideal choice for any legal professional looking to raise their online presence and bring in new business.
Email Marketing For Legal Practices
Email marketing is a digital marketing strategy that involves sending promotional messages to a targeted audience via email. For lawyers, email marketing can be an effective way to stay in touch with current and potential clients, share legal insights and news, and promote their services. To create a successful email marketing campaign, lawyers should focus on building their email list, crafting compelling subject lines, personalizing their messages, providing value through relevant content, and including a clear call-to-action. By leveraging email marketing, lawyers can increase their brand awareness, strengthen their client relationships, and generate new leads for their legal practice.
Legal Practices we support
As a full-service digital marketing agency, we specialize in helping law firms grow their online presence and attract more clients through effective digital strategies. Our team of experts has a deep understanding of the legal industry and can help you develop a comprehensive digital marketing plan that is tailored to your specific needs and goals. We support a wide range of legal practices, including corporate law, employment law, family law, immigration law, personal injury law, traffic violations law, melpractice law, and more. From search engine optimization (SEO) to pay-per-click (PPC) advertising, social media marketing, email marketing, and content marketing, we leverage the latest digital tools and techniques to help you reach your target audience and generate more leads for your practice. We are committed to delivering measurable results and ensuring that our clients stay ahead of the competition in the ever-evolving digital landscape.
Contact us today (973) 599-1000 to learn more about how we can help you achieve your digital marketing goals and take your law firm to the next level.