Digital Marketing
For Small Local Businesses
Local Online Marketing
Web Design
Your website is your business's first impression for any potential clients who may be interested in your products and/or services. Having a website that is easy to navigate allows customers to fully understand what your business has to offer and helps them to get in touch with you. Having a compelling website design can even lead to sales you wouldn't have made otherwise.
When consumers are trying to find a specific service or product, they usually search for local businesses on Google. For example, if someone needs a haircut, they are going to look up nearby salons or barber shops. If your website shows up among the first search engine results for these local queries, you may be able to garner extra business. This is possible through an intelligent website design that is optimized for search engines. This can be a difficult task to take on, especially since running a small business takes up a tremendous amount time, so it is definitely worthwhile to hire a website design and SEO expert to ensure that your website is up to par.
Search Engine Optimization
Never underestimate the power of local SEO. Searches like "near me" or "close by" have increased by over 900% since 2020. Research has found that 86% of consumers depend on the internet to find local businesses, so it is very important to prioritize local SEO. Local SEO is the practice of optimizing your website and your business' presence for a specific location. While SEO usually focuses on increasing organic traffic to your website through increasing your search engine ranking, the purpose of local SEO is to optimize your web pages so that they earn high rankings for local queries in your specific area. There are a great number of technical nuances and creative approaches to successfully practicing local SEO. It can be quite hard to determine how to implement local SEO into your business strategy, which is why seeking the assistance from an SEO expert is a great way to go about this.
Google My Business (Map)
Every day, billions of unique consumers utilize Google to search for a wide variety of information, including local businesses. Google My
Business, a service offered by Google, can help your small business become more visible to people searching for your specific services and/or products. With Google holding over 75% of the search market share, it is wise for businesses to capitalize on this. For those who don't know, Google My Business (GMB) is a free internet-based service that helps local businesses promote themselves online. This tool allows business owners to manage how they look on Google and help them to stand out amongst competitors.
Google My Business offers many benefits to small and local businesses trying to grow. By using Google My Business, your business will become part of the Google Local Pack, which is the highly visible map that lists business names on the top of the search results when you search for places on Google. There is so much more that Google My Business can provide for your local business, but it can be difficult to navigate, which is why hiring an SEO expert is so integral to the overall success of your business.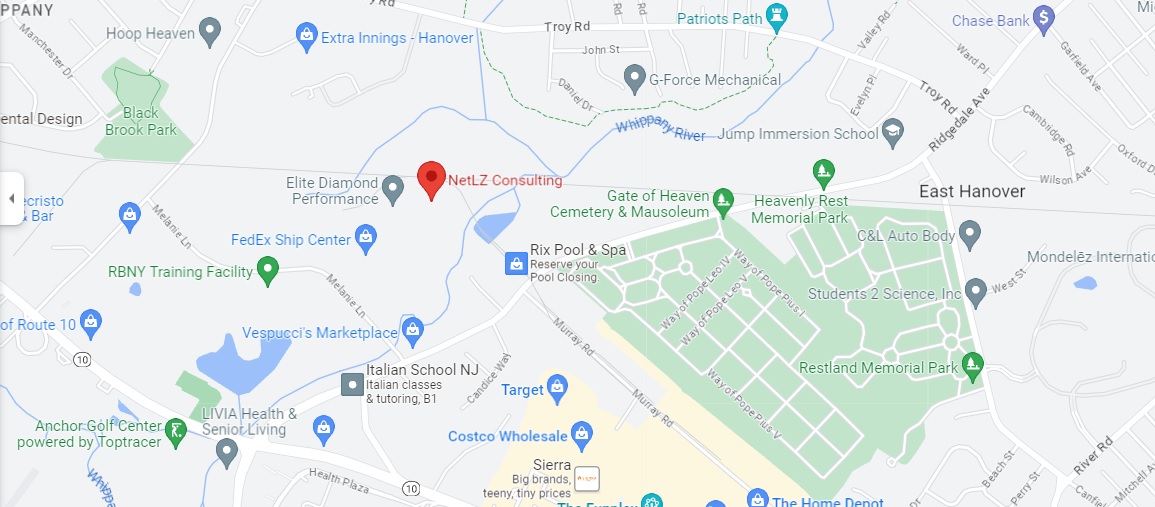 Local Paid Ads (PPC)
Paid advertisements are a great way for small and local businesses to generate cash flow and grow your customer base. They also have a
positive impact on your business' online perception and helps with brand awareness. According to a study published in 2014, 81% of shoppers do research online before making a purchasing decision. As one can imagine, this figure has exponentially increased as the internet and social media becomes more and more prevalent in our everyday lives.
Paid advertising increases your business' prestige and credibility, allows you to target your advertisements towards people most likely to make a purchase, and if you do it through Google, you will also have access to powerful monitoring and analytics tools. Hiring an expert in paid advertisements and SEO can really boost your business' success and financial standing.
social Media Marketing For Small Business
In the past few years, we have seen a tremendous increase in social media use. Social media is used by almost every generation and its
influence is undeniable. Social media marketing has become something that is not only helpful, but integral to the success of small businesses. Using social media to advertise your business is highly effective and extremely budget-friendly, allowing you to improve brand awareness and obtain new customers without breaking the bank.
Social media marketing helps legitimize your brand while also increasing website traffic. Over 80% of marketers stated that increased social media presence coincides with increased website traffic. This statistic is hardly surprising, as over 73% of adults who surf online use social media applications. It has also been established that the larger your business' social media presence, the higher your business will rank in search engine results. Social media is a great place for lead generation at a fraction of the cost of more traditional means like newspapers and television commercials. The only downside to social media marketing is that you need to be relatively active in order to attract new customers, which is why it can be beneficial to hire a professional social media marketer to handle your business' online presence.
Email Marketing For Local Business
If done properly, email marketing can play a huge role in creating both lasting and profitable relationships between small businesses and their customers. Over 40% of B2B (business to business) marketers consider email to be a critical factor in marketing success. It is also considered vital for customer retention. Email marketing has even been found to deliver the greatest ROI (return on investment) compared to other marketing channels with over a 50% ROI for every dollar spent. Even with the rise of social media, emailing marketing is still thriving and producing amazing financial results for local businesses across the country.
There are many different ways to use email marketing, and there are many ways to not use it too. Bad email marketing includes phishing and clickbait, often resulting in these email landing in spam folders. Sophisticated email marketing is a finely balanced process of gaining subscribers, learning about them, engaging with them, answering their concerns, keeping them up-to-date, analyzing your performance, and keeping up with what's important to your target audience. Email marketing can seem like a daunting task, but by hiring an expert in the field you can enjoy your financial gains without having to experiment with trial-and-error.
As a Small Local Business Do I Realy Need Digital Marketing?
You could wonder whether digital marketing is still relevant in your particular situation as a small local firm. Digital marketing is essential for the development and success of small local businesses, the answer to which is a loud yes. This is why:
First and foremost, local audiences may be efficiently targeted and reached with digital marketing. You can spatially focus your adverts using online advertising networks to particularly target residents of your neighborhood. With this customized strategy, you can be confident that your marketing efforts are directed towards the proper demographic, who is more likely to interact with your brand and become a customer. Digital marketing gives you the ability to create a significant local presence, whether it be through search engine advertising, social media targeting, or local directories.
Secondly, digital marketing provides cost-effective strategies that can fit within your budget constraints. Compared to traditional forms of advertising, digital marketing offers various affordable options. For instance, setting up and maintaining a social media presence or running targeted online ads can be more cost-effective than investing in print advertisements or local radio spots. This allows you to allocate your marketing budget efficiently and maximize your return on investment.
Digital marketing also gives you the chance to network and interact with your neighborhood. You have the chance to communicate with your clients directly through social media platforms and online review sites, respond to their inquiries, and highlight your distinctive products. Engaging your local audience directly will help you build brand loyalty, get feedback, and improve your company's standing in the neighborhood.
To discover more about our specialized marketing solutions designed for small local businesses and to take advantage of our exclusive pricing offers, simply give us a call at (973) 599-1000. Our team is ready to provide you with further information and assist you in finding the right marketing strategies that cater to the unique needs and goals of your local business. Don't miss out on this opportunity to boost your business's visibility and success. Contact us today!