Make
Your Business Stand Out by Making Your Website Stand Out
Web Design Company
Your website should be as unique as your business.  For this reason, NetLZ takes the time to understand your business before starting the design process. Our next step is to design a site that meets your business objectives while providing a great user experience.
A Strong First Impression
First impressions matter, especially when you may have less than a second to attract new customers.  The difference between being memorable or not is how your design affects visitors in the first few seconds.  Our personalized graphics catch the eye and imprint your brand upon your customers.  In a competitive market, impactful graphic design helps your customers remember you.
Responsive (Mobile Friendly) Design
Responsive web design is an approach to web page creation that makes use of flexible layouts, flexible images, and style sheet media queries. The goal of responsive web design is to build web pages that detect the visitor's screen size and orientation and change the layout accordingly. More than 50% of web traffic comes from mobile activity, we at NetLZ understand how crucial it is for a business to have a mobile friendly site! So we build our new websites in a full responsive framework and we verify that every new website that we launch, passes the Google mobile friendly test.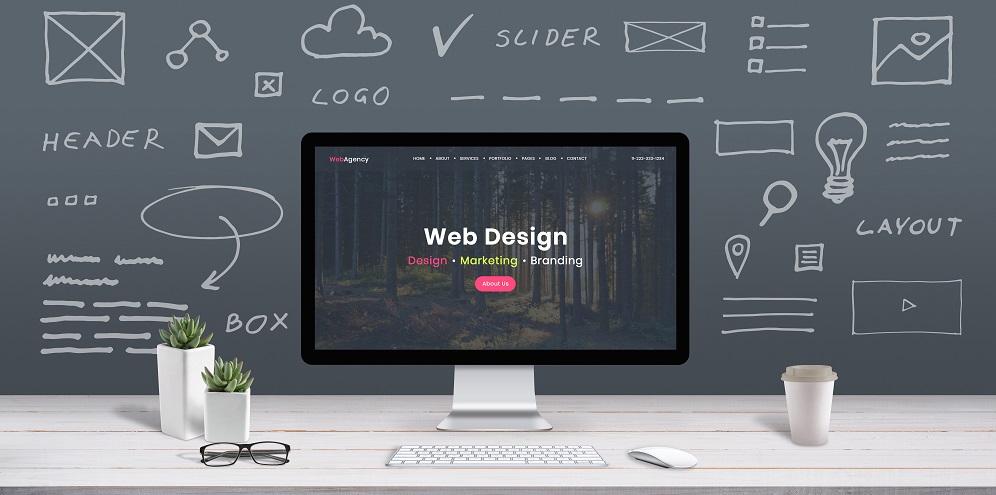 User Experience (UX) Design
Designing web pages (products or services) for users' meaningful and satisfying interactions is known as user experience (UX) design. From the initial exposure via marketing channels, the encounter with the brand itself, to the emotions elicited after utilizing the product or service, it captures all part of a user's experience with a website design and content.
In addition to a product's usability and functionality, UX Design also takes into account branding considerations and overall design aesthetics. Making sure that every user interaction is pleasurable and effective is a UX designer's main objective. This could involve providing entertainment, addressing a concern, or helping the user locate important data. Giving the user a satisfying and long-lasting experience is the ultimate goal.
Web Development
Our web development services utilize today's top platforms and technology, including WordPress, Shopify, Wix, Squarespace, Joomla and others. Our developers and designers use high tech graphic tools and code development. We offer integration to CRM platforms, marketing and newsletter tools, accounting systems, ecommerce and payment platforms and much more. To learn more about our web design and development or digital marketing, call us at (973) 599-1000.
Professional Team
Our in-house experts specialize in graphic web design and content that attracts and, more importantly, retains customers. Research shows that the longer they stay on your page, the more likely they are to convert. Whether it's your logo, a video, or banner ads with high conversion rates, we design a site that fits your current business and scales as your business evolves over time.
At NetLZ, we understand that web design goes well beyond appearances; it affects how people interact with your site and whether they will use your products. Our goal is to create design elements that work together to tell the story of your brand and how it can help your audience.