Online Marketing
For Medical
Web Marketing for Healthcare Providers
Doctors, and medical professionals often assume that referrals are the best way for their practice to grow and prosper.
While this method may still be effective, there is little doubt that most patients who have been referred to you will check out your online presence prior to visiting your practice.
Indeed, up to a third of patients look at doctors' online reputations before the first consultation.
At NetLZ, our digital marketing plan revolves around building and maintaining your presence. We start with web design and development and then we add organic SEO, paid search marketing, content and local search marketing to the mix.
Web Design
A well-designed website is crucial for any medical practice looking to establish a strong online presence and attract new patients. At our web design agency, we specialize in creating custom websites for medical practices that are both visually appealing and highly functional.
We understand the unique needs of medical practices and work closely with our clients to ensure that their website accurately reflects their brand and communicates their services effectively. Our web design team pays close attention to every detail, from the layout and color scheme to the navigation and user experience, to ensure that the website is user-friendly and easy to navigate for both current and potential patients.
Moreover, we incorporate the latest web design trends and technologies to ensure that the website is optimized for search engines and performs well on all devices, including desktops, tablets, and smartphones. This is especially important for medical practices that rely on local search traffic to attract new patients.
In addition, our team understands the importance of compliance with HIPAA regulations and takes all necessary steps to ensure that our medical practice websites are fully compliant with these regulations. This includes incorporating appropriate privacy policies, data encryption, and other security measures to protect patient information.
SEO and Local Search
If you are a healthcare provider, it is important to understand the importance of search engine optimization (SEO) and local search optimization for your online visibility. By optimizing your website for search engines, you can improve your website's ranking in search results and drive more traffic to your website.
Local search is particularly important for healthcare providers, as patients often search for healthcare services within their local area. To optimize for local search, you can create location-specific landing pages that include relevant keywords and content tailored to the specific geographic area. This will help improve your website's relevance for local searches and increase your chances of appearing in local search results.
Another important aspect of local search optimization is to ensure that your website is listed accurately and consistently in online directories such as Google My Business and Yelp. This not only helps patients find your website, but it also improves your credibility and trustworthiness in the eyes of search engines and patients alike.
Paid Advertisement
Pay-per-click (PPC) advertising is a powerful digital marketing strategy for medical professionals looking to attract new patients and grow their practice. PPC allows you to place targeted ads on search engines and social media platforms, such as Google and Facebook, that are specifically tailored to your ideal patient demographic.
One of the biggest advantages of PPC advertising is that you only pay when someone clicks on your ad, which means you are only paying for qualified leads who are actively interested in your services. This makes PPC advertising a cost-effective way to reach new patients and grow your practice.
PPC advertising also allows for precise targeting, which means you can target your ads based on factors such as geographic location, age, gender, and interests. This helps ensure that your ads are being shown to the most relevant audience possible, increasing the likelihood of attracting new patients who are a good fit for your practice.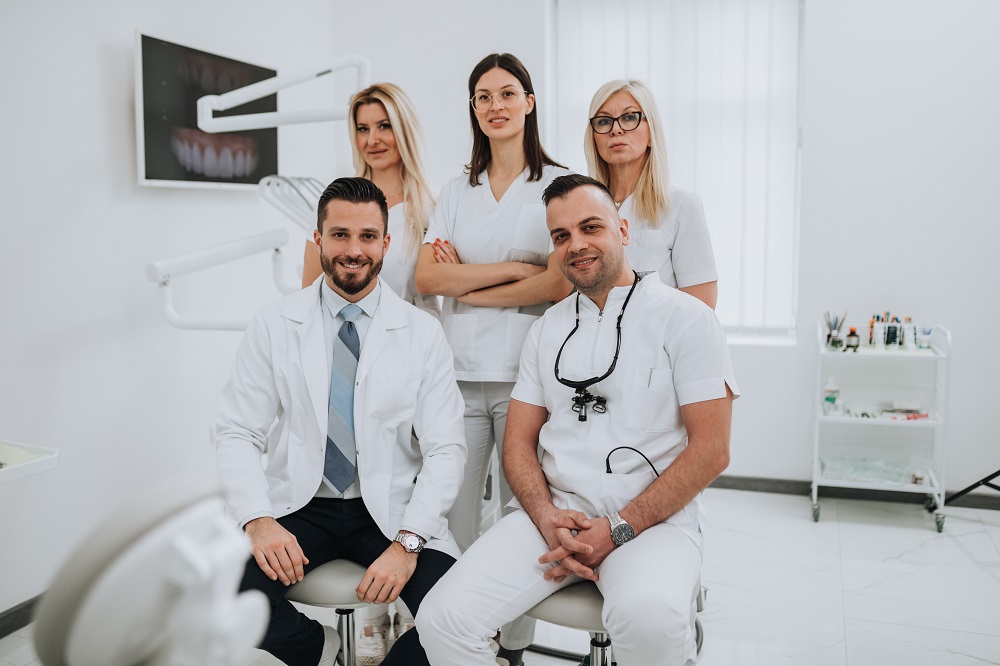 Social Media Marketing
Social media marketing can be an effective strategy for medical providers to reach new patients and engage with their current ones. By leveraging social media platforms such as Facebook, Twitter, Instagram, and LinkedIn, medical providers can share valuable information about their services, educate patients on important health topics, and build relationships with their audience.
One key benefit of social media marketing for medical providers is that it allows them to reach a larger audience beyond their immediate community. This can be especially helpful for medical providers who are looking to attract new patients or expand their practice.
Social media marketing also provides an opportunity for medical providers to establish themselves as experts in their field. By sharing valuable information and insights, medical providers can educate their followers and build trust with potential patients.
Moreover, social media marketing enables medical providers to engage with their patients on a more personal level. By responding to comments and messages, medical providers can show that they value their patients and are committed to providing excellent care.
Medical Practices We Support
We offer digital marketing services to many medical professionals, some examples include:
Cardiology: Cardiologists specialize in diagnosing and treating conditions related to the heart and cardiovascular system, such as heart disease and high blood pressure.
Dermatology: Dermatologists specialize in the diagnosis and treatment of conditions related to the skin, hair, and nails, such as acne, eczema, and psoriasis.
Gastroenterology: Gastroenterologists specialize in the diagnosis and treatment of conditions related to the digestive system, such as irritable bowel syndrome (IBS), inflammatory bowel disease (IBD), and liver disease.
Neurology: Neurologists specialize in the diagnosis and treatment of conditions related to the brain and nervous system, such as multiple sclerosis, Parkinson's disease, and epilepsy.
Obstetrics and Gynecology: Obstetricians and gynecologists specialize in the diagnosis and treatment of conditions related to women's reproductive health, such as pregnancy, childbirth, and menopause.
Plastic Surgery: Plastic surgury is a medical surgery practice that involves reconstructing or repairing various parts of the body to improve their function and appearance. Some examples of plastic surgery procedures include: breast augmentation, facelift, liposuction, tummy tuck, breast reduction, body contouring, fillers, and more.
Ophthalmology: Ophthalmologists specialize in the diagnosis and treatment of conditions related to the eyes, such as cataracts, glaucoma, and macular degeneration.
Orthopedics: Orthopedic surgeons specialize in the diagnosis and treatment of conditions related to the musculoskeletal system, such as broken bones, arthritis, and sports injuries.
Psychiatry: Psychiatrists specialize in the diagnosis and treatment of mental health conditions, such as depression, anxiety, and bipolar disorder.
Urology: Urologists specialize in the diagnosis and treatment of conditions related to the urinary tract and male reproductive system, such as kidney stones, prostate cancer, and infertility.
Dentistry: Dentists specialize in dental treatment including cosmetic dentistry, restorative dentistry, general dentistry, dental hygiene, and other dental related services.