Web
Design & Development
Online Marketing Tech Support
NetLZ Consulting provides web design and digital marketing services for companies that specialize in IT services and solutions. If your company provides technical support to other businesses, it needs an easy-to-navigate website that sells your services. Whether you offer IT Infrastructure support or Enterprise tech support, NetLZ will design a site that showcases your business and its strengths.  
Because our service includes both website design and development, we remain directly involved with the maintenance and upkeep of client websites. If you need to concentrate more heavily on remote tech support issues, for instance, we can easily adjust your content to reflect such changes.
If you are in the business of solving technical issues, we know how important it is to have a responsive, user-friendly website. For this reason, NetLZ Consulting custom builds your website to provide an exceptional user experience.
At NetLZ we are all about creating aesthetically pleasing, functional websites that promote your services and how you are different from your competitors.
Search Engine Optimization
As a digital marketing agency, NetLZ Consulting provides a whole range of online marketing services beginning with SEO or search engine optimization. It is no secret that your website needs to rank high in search results for your online business to be successful. The best web design in the world will not matter if no one visits your site. At NetLZ we develop a search engine optimization strategy tailored to your specific business.
Our SEO process involves the right combination of tools and research to create content that boosts your search engine rankings. As a result, we create website landing pages, articles, and blogs with keywords and content that is relevant for your target market. If you depend on local business, we target local search queries to make it easier for customers in your area to find you. We create organic content that raises your website visibility and your ranking on search engine results pages.
Paid Ads (Pay-Per-Click)
In addition to SEO, your digital marketing may include targeted pay-per-click (PPC) ad campaigns that attract visitors and leads to conversions. Our expertise means that we know how to manage your PPC ad budget and your campaigns to maximize your return on investment and drive revenue growth.
Because of its potential to impact sales immediately, PPC marketing must be an integral part of any digital marketing strategy. And NetLZ Consulting has the staff and the experience to ensure that our clients get the most out of their paid search marketing efforts.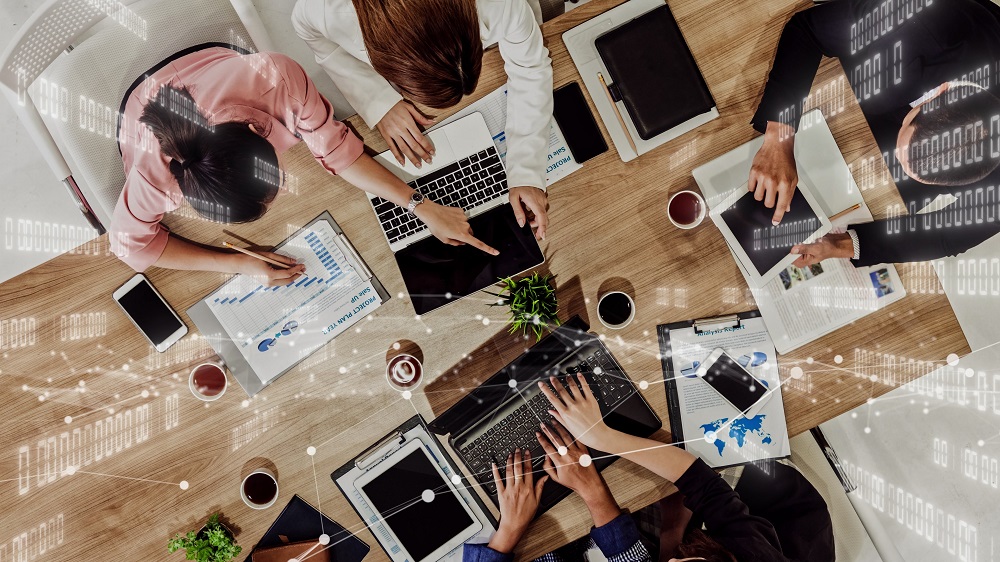 Social Media Marketing
While social media came to prominence as a way to connect people all around the world, it can also be used to build your brand and expand its reach. Social networks have the capability to promote your products and keep your customers up to date on your business. They also make it easy for you to engage with current and prospective customers. If people have any questions or concerns about your products, social platforms are the perfect means to reach out to them.
Even if your business already has a presence on social media, you still need a well-defined social marketing strategy to capture your target market and drive traffic to your site. At NetLZ our knowledgeable marketing staff knows how to find the best social media platform for your business. And by concentrating on the networks your target audience uses, we leverage social media to build brand loyalty and increase sales.
Since approximately three-quarters of adults with internet access use social media, every online business can increase their bottom line by working with TikTok, Facebook, Instagram, LinkedIn, or Twitter. With NetLZ you get a savvy digital marketing agency with the right mix of knowledge and experience to use these platforms to your best advantage.
Email Marketing
Email marketing is a crucial tool for IT and tech support companies to build and maintain relationships with their clients. In today's fast-paced digital world, clients expect instant support and solutions to their technical problems. Email marketing allows IT and tech support companies to communicate quickly and effectively with their clients, keeping them informed about the latest updates, services, and products. It also provides an opportunity to offer personalized solutions and build trust with clients by providing value through relevant and helpful content.
With email marketing, IT and tech support companies can segment their clients and send targeted messages based on their needs and interests, increasing the likelihood of conversion and retention. Email marketing also offers a cost-effective way to stay in touch with clients and drive business growth, making it an essential tool for any IT or tech support company.