Web
Development
Web Design for small businesses
As a premier website builder for small businesses in northern New Jersey, NetLZ Consulting offers a wide range of services that includes web design, SEO, paid advertising, social media marketing, voice search optimization, and reputation management.
Our website design and digital marketing agency creates and develops websites on the WordPress platform for working professionals such as doctors, lawyers, dentists, and financial advisors who are looking to grow their business and increase their web visibility within their local area and beyond.
For small to medium-sized businesses, we create responsive web design that improves the customer experience and showcases your brand. Our dedicated team of experts uses design to engage your target audience and increase conversions.
We also help merchants sell their products online by designing their ecommerce websites. Because of our extensive experience with platforms like Shopify, Magento, and WooCommerce, we know how to customize your online store to make your products appeal to your target audience.
SEO for Local Search and Beyond
NetLZ Consulting uses a multi-channel digital marketing strategy that helps small businesses build stronger relationships with their customers while attracting new business. With a careful combination of both on-page and off-page SEO, we make it easier for prospective customers to find your business. We optimize your Google Business Profile to make sure consumers have all the information they need when they search for terms related to your business. We also offer content marketing for social media channels and blogs to raise your website's authority and build trust within your customer base. Our SEO strategy also applies to our ecommerce businesses. By increasing their organic search rankings, we also increase their sales whether they decide to use Shopify, WooCommerce, or Magento. By employing the latest and most effective SEO tactics, we help
local businesses get more targeted traffic
from organic search.
Paid Advertising
In addition to SEO, NetLZ Consulting also creates paid advertising campaigns for businesses that want to help customers discover their brand and its products or services. By advertising on different channels such as Google Ads and Facebook, we enable businesses to reach their audience based on specific demographics. Many of our local businesses see some of their highest returns on investment from our paid marketing campaigns.
Digital Marketing Agency in Livingston NJ
After designing top quality websites for the best possible customer experience, NetLZ Consulting creates digital marketing strategies to help local professionals grow their businesses and expand their online visibility. Whether you need help with local SEO or you want to attract new customers through paid advertising or you need a little bit of both, we help you build brand loyalty while increasing your bottom line. Because of the different services our agency offers, we stay involved in every aspect of your online marketing efforts to ensure your company's current and future success.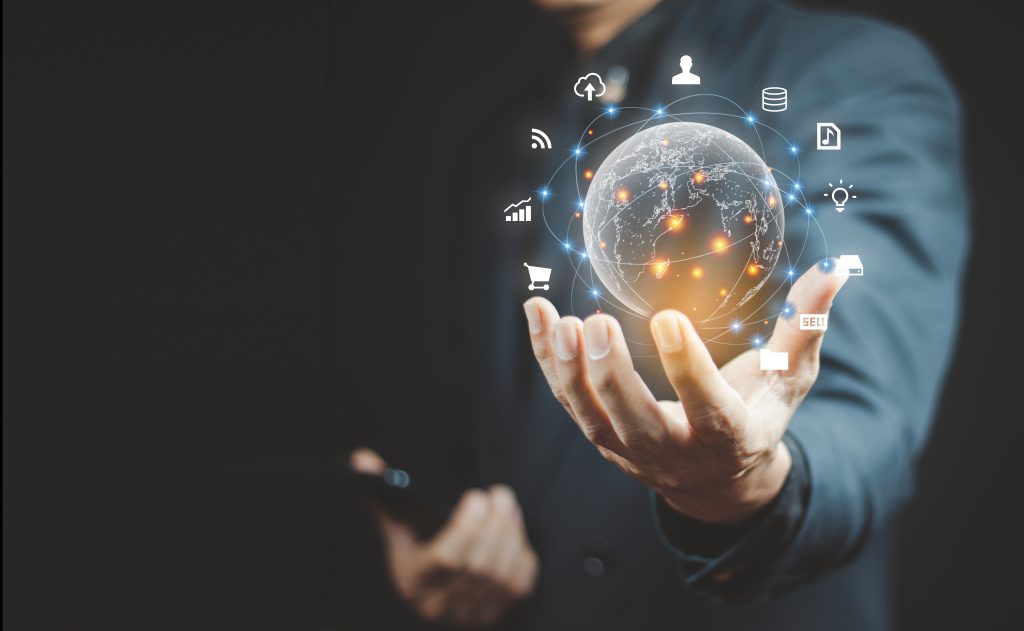 Our Local Service Area
Based in East Hanover, NJ, NetLZ Consulting serves local businesses in Livingston, NJ, and nearby towns such as
West Orange
, Maplewood, Morristown, Montclair, Florham Park, and Millburn.
Livingston, NJ: Where Business Flourishes and History Thrives
Nestled in the heart of New Jersey, Livingston, NJ, is a thriving and vibrant town that holds immense appeal for businesses seeking a conducive environment for growth. Established in 1813, this charming town boasts a rich history that resonates through its picturesque streets and historic landmarks. One of the main reasons businesses are drawn to Livingston, NJ, is its robust support for small enterprises. The local government offers various incentives and resources to help small and medium-sized businesses thrive. Entrepreneurs can tap into a network of business associations, mentorship programs, and grants, making it an ideal destination for startups and entrepreneurs. For those seeking financial services, Livingston, NJ, hosts a range of banks, ensuring easy access to capital for business ventures. Large businesses also find their place here, contributing to the town's economic diversity. Professional services, including lawyers' offices, medical facilities, and specialized practices, are readily available to meet the needs of both residents and businesses. The culinary scene in Livingston, NJ, is nothing short of delightful, with a diverse array of restaurants and eateries catering to various tastes. From quaint cafes to upscale dining establishments, the town offers a culinary journey that reflects its diverse community. New Jersey residents can also take advantage of the town's efficient public transportation system, making it convenient to navigate the area. Two beautiful outdoor parks, the Livingston Memorial Oval and the South Mountain Reservation, provide residents with ample opportunities for recreational activities, fostering a healthy work-life balance. With a population of approximately 30,000 and a rich tapestry of demographics, Livingston, NJ, is situated in Essex County, just a short distance away from the bustling metropolitan city of Newark and approximately 20 miles from New York City. This prime location, combined with its welcoming atmosphere, makes Livingston, NJ, an enticing destination for businesses and residents alike. In summary, Livingston, NJ, offers a unique blend of history, economic opportunities, cultural diversity, and recreational amenities, making it an ideal choice for businesses looking to thrive in a dynamic and welcoming community.